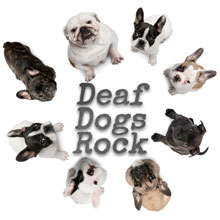 iRescue works with Deaf Dogs Rock, below is a link to their website and adoptable dogs in the southwest region of the United States.
Lost your dog? Found a dog? Please register with Lost Dogs of Texas(LDOT). It's free & you will receive instructions on how to best look for your lost dog. Always have a found pet scanned for a microchip, it's FREE at any vets office, after hours emergency vet care clinic or animal shelter.
Please report found pets to your nearest animal shelter. Owners typically look for their pets first at their local shelter so make sure the shelter knows you have the pet & it's description. Bring in your free printable LDOT poster for best results.
Resources for DFW & surrounding areas.
TCAP(Texas Coalition for Animal Protection) has locations in Denton, Burleson, Ft Worth, Hurst & Allen, Texas. Low cost spay/neuter services, microchipping & vaccines are available. Sign up for their newsletter on their website to receive notifications of their specials.
Resources for other areas in Texas
*Killeen, Austin, Georgetown & Bastrop, TX - Emancipet offers low cost vaccinations, spay/neuter & microchipping.
*Killeen Animal Services offers microchips for $15.00, no appointment needed during business hours.
Located in Killeen, TX